Our cleanses are specifically designed to flood your body with maximum nutrition. Offered daily in our grab 'n' go fridge (while supplies last) or reserve yours in advance.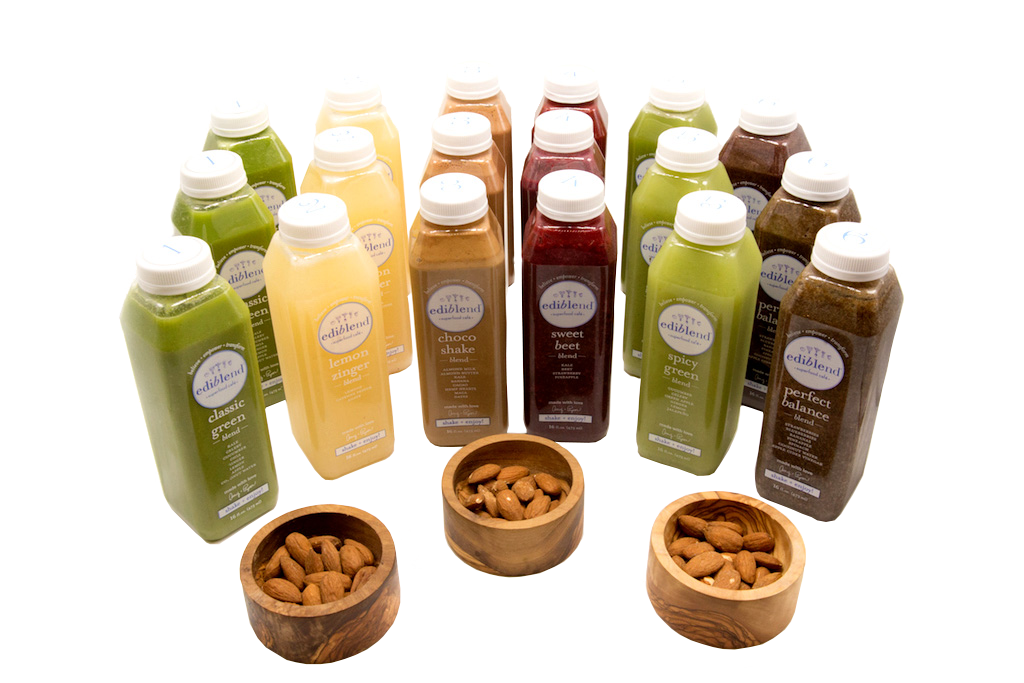 3 day kick-start cleanse  
A nutrient-dense flood to your body designed to help eliminate cravings, rejuvenate your body and empower you to make healthier eating choices. Includes 6 superfood blends each day: classic green, lemon zinger, choco shake, sweet beet, spicy green + perfect balance.
Purchase all three days at once or one day at a time from our convenient grab 'n' go fridge (while supplies last) or pre-order in advance to ensure your cleanse is ready when you are! You may also choose to build your own custom cleanse if you have any allergies or want to substitute blends according to your preferences.
Still have questions? Check out our cleanse FAQ.